"Stop one fake watch and the membership pays for itself"
Watch CSA offers the most powerful and effective tools for
Stopping Fake Watches
(Click to watch our short product videos below)
Stop fakes in 15 seconds or less
Access 1000's of images for Rolex
Authentication Software for Rolex
PROVEN AUTHENTICATION TOOLS
REDUCE YOUR RISK ON BRANDS
SUCH AS ROLEX, AUDEMARS PIGUET, CARTIER, HUBLOT, PANERAI AND MANY MORE BY AS MUCH AS 95%!
Build Your Watch Knowledge & Authentication Skills
MORE INFO
Customer Testimonials
Some reviews from our customer
H. Schoenberg Pawnbrokers & Jewelers
"The first time we used it we stopped a fake Breitling and it paid for itself."
P & J Pawn Shop
"We tell everyone we can about this service."
The Collateral Lender, Inc.
"We empower our staff to buy & sell with these tools!"
Max Pawn Superstore
"WCSA's innovations are a long awaited service to the industry. It's awesome!"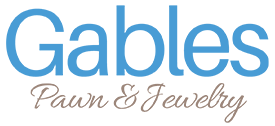 Gables Pawn & Jewelry
"We are experts in the field. The database makes us more efficient. Highly recommended."
B. Allen Jewelers
"We learned things we never knew about Rolex. I'm a customer for life!"
Granters Jewelry & Loan
"The first thing I do when evaluating a watch for purchase or loan is run the model and serial number through WCSA."